About Us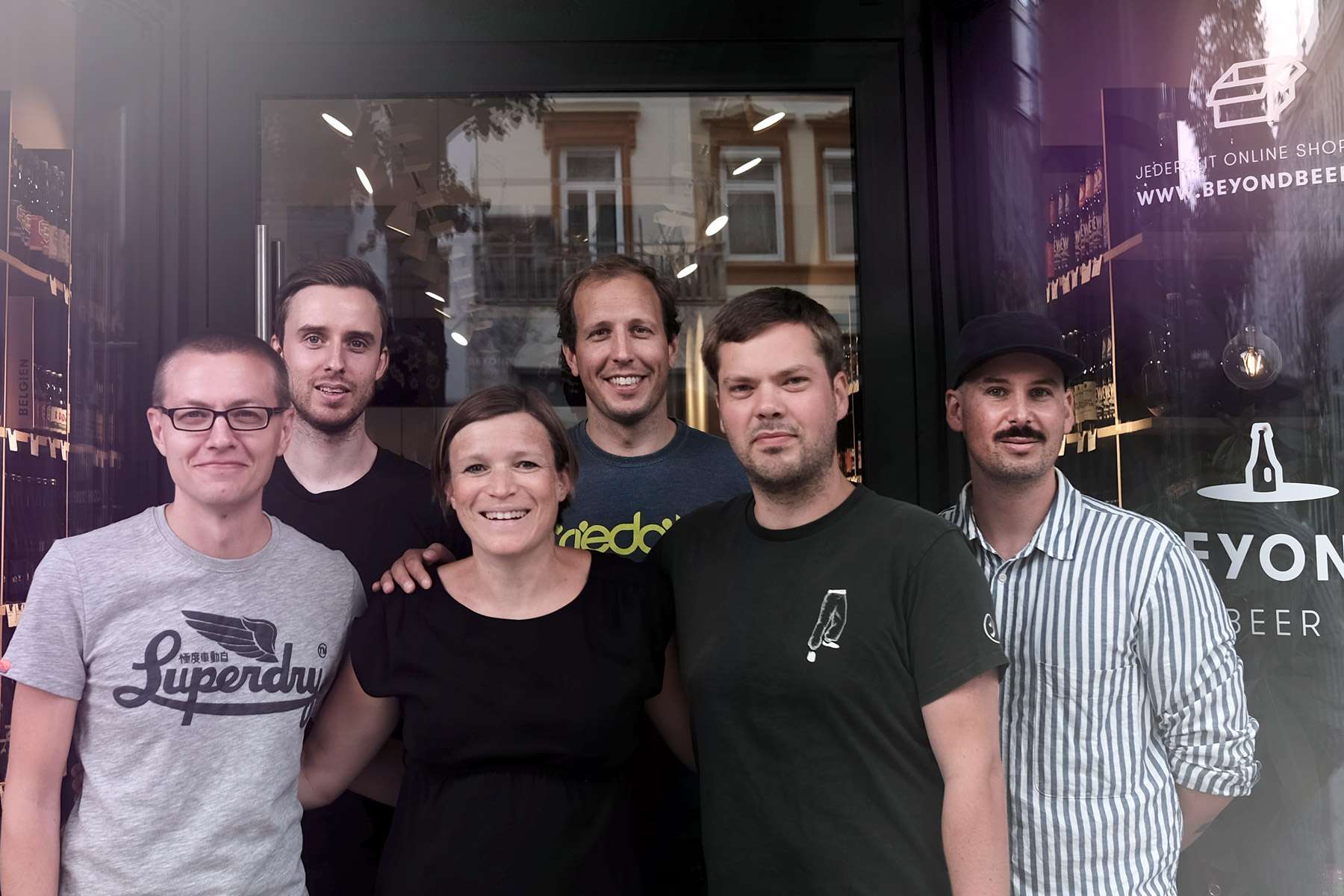 Who is behind Beyond Beer? The founders are Florentine, Ronald, Max and Klaas. A team that found each other out of a passion for beer. Ronald and Max run a successful wholesale business for craft beer in Germany (brausturm.de), Florentine, as a trained beer sommelier, proves that the topic is no longer just a man's business. Klaas has been involved in the craft beer movement in Germany since the beginning and, as a former beer blogger and designer, is deeply rooted in the scene. Concentrated beer expertise, paired with great fun in the matter.
In May 2015, his dream came true and his own shop for craft beer opened its doors in Hamburg. The online shop followed in August 2016.
Björn joined the Beyond Beer Onlineshop team in November 2015, Waldemar in 2018 and Elisabeth and Hendrik in 2020. If you're in the shop in Weidenallee, you're sure to meet Daniel, our store manager, or one of our competent assistants, Merlijn, Lukas or Lasse. They will be there to help you with your purchase.