Für die Filterung wurden keine Ergebnisse gefunden!
Mikkeller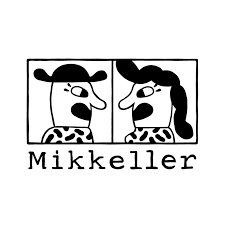 Mikkeller from Copenhagen - buy the best beer from Denmark
Mikkeller was founded in 2006 as a gypsy brewery and is today one of the most successful craft breweries in the world. Besides numerous Mikkeller Bars worldwide, there are now even breweries in San Diego, New York and London. Founder Mikkell Borg Bergsjø is the driving force behind the brand and produces a new offshoot almost every month. Whether it's a new bar in Shanghai, a running club, a chocolate brand, his own chips or exciting collobaration with, for example, the German winemaker Meierer or the classic Kölsch brewery Gaffel from Cologne.
The Mikkeller cosmos does not seem to stand still. An annual highlight for all beer nerds is the Mikkeller Beer Celebration Copenhagen - MBCC for short. This beer festival, which has been held since 2013, attracts thousands of beer enthusiasts from all over the world to Copenhagen to meet the hottest breweries and drink their beers. Big names like Hill Farmstead, Three Floyds Brewing, The Veil, Other Half, Trillium or Monkish are always present at this festival, but new names are added every year.
Also in Germany Mikkeller is becoming more and more famous and bigger. In addition to the bar in Berlin, a pop-up bar was set up at our Beyond Beer in early 2020 for a week of exclusive beers from the Danes, including Mikkeller Baghaven, the brand's wild beer offshoot.
It never gets boring with Mikkeller. Because hardly a week goes by without a new beer being launched on the market.